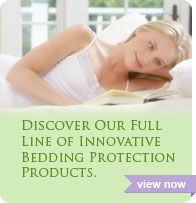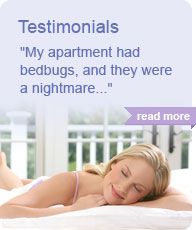 Protect-A-Bed® products are listed as a
Class 1
Medical Device with the FDA.


Protect-A-Bed® products are completely pesticide free.

ABOUT US
It was 1980 in South Africa that SNUGFIT™ was born (SNUGFIT™ is the name of Protect-A-Bed® in Africa and Australia, it is known as Allergon in Europe, SNUGFIT™ was already registered by another product in North America).
Mattresses needed protection and we were encouraged to manufacture 100% cotton Terry toweling waterproof mattress protectors. We set out to make a product which would help to provide a perfect, healthy and comfortable sleep. After much expense, trial and error, and research and development, the Protect-A-Bed® premium product in its present form was created. The polyurethane laminate miracle membrane® can now withstand in excess of 100 washes and tumble dries at boiling point.
A greater awareness of other health aspects, made it even more important to protect mattresses and pillows against dust mite/bed bug infestation, which is a major cause of asthma, allergies and eczema etc.
Protect-A-Bed® being a health product, was produced with care to ensure that the materials used were safe and free of harmful substances like cadmium. The product has been tested to be flame-resistant to a greater extent than the law requires and, with reasonable care, can be used safely in all domestic environments. Our company takes pride in the fact that we receive thousands of unsolicited testimonials from satisfied users in all our markets worldwide. The Protect-A-Bed® promise to consumers is our assurance that we will not compromise on quality. Our focus and dedication is to provide complete customer satisfaction by producing a product that has no equal in the marketplace and provide a good night sleeping mattress.
Protect-A-Bed is the world's best selling mattress protector, selling in 30 countries countries and across 5 continents. It is the No 1 recognised brand in the US.
Protect-A Bed pioneered the new wave of thin, discreet, breathable and totally waterproof mattress protectors which have now revolutionised the mattress protection.
Protect-A-Bed has continued to innovate and improve mattress protection, launching the first independently, scientifically tested bed bug proof and anti allergenic encasement system; now successfully patented.
Protect-A-Bed products are classified as a Class 1 medical device by the U.S. Food and Drug Administration and enjoy the Good Housekeeping Seal of Approval.
v There is an increasing awareness today of the importance of mattress and pillow protection for your health. Dust mites are the second most common cause of allergy in the UK and bed bug infestations are rife. Mattresses are the perfect breeding ground for dust mites. Every mattress, new or existing, needs protection to keep it clean, healthy, and sanitary and to extend its usable life, protecting both the mattress and the health of the user.

King Koil Malaysia is an Authorised Distributor for Protect-A-Bed.